At Museum Smiles, our Fort Worth dentist and her staff are committed to getting to know each patient personally and guiding them through the lifelong process of achieving optimal oral health along with a beautiful, functional smile. After suffering from many common dental health issues as a child and undergoing a variety of dentistry treatments, Dr. Sheri Audu is uniquely suited to talk with you about your teeth and gum health along with your options for achieving and maintaining the best smile of your life.
To find out why our Fort Worth dentist was voted the best in her field by the readers of Fort Worth Weekly, please contact Museum Smiles online or by telephone to schedule your time with Dr. Audu: 817-870-5099.
Your Trusted Fort Worth Dentist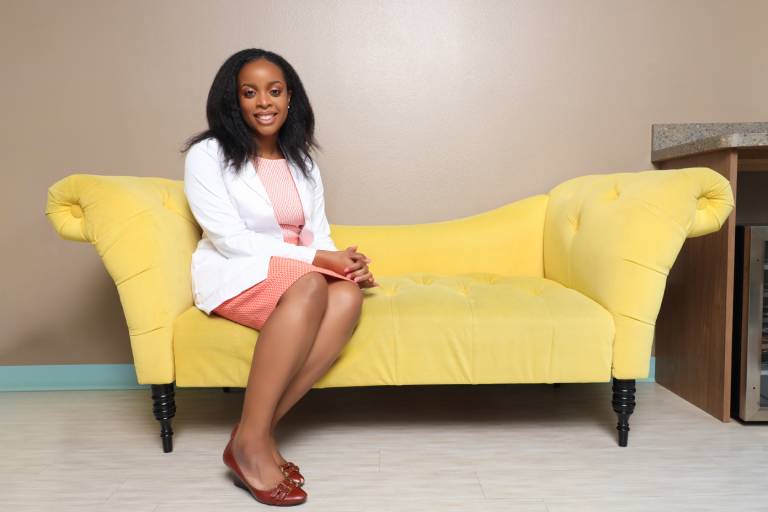 Dr. Sheri Audu was raised in Texas and attended high school in Katy and later matriculated into and graduated from Baylor University in Waco. She also is a graduate of the University of Texas School of Dentistry in Houston.
These days, Dr. Audu and her husband, Huston, feel a deep affinity for the people and culture in Fort Worth, and are proud to make their home in this beautiful city. They were especially drawn to the mutual respect and kindness that flourishes among people in Fort Worth, along with the city's tranquil setting and entrepreneurial spirit.
Fort Worth's contemporary renaissance provided the perfect inspiration for Museum Smiles, a unique general and family dentistry practice that's ideally located in the city's bustling cultural district and embraces the area's abundant artistic and educational endeavors.
At Museum Smiles, Dr. Audu and her team aim to provide awe-inspiring smiles in a tasteful, welcoming environment where patients can learn about proper dental health and the available resources to get there.
Our dentist is a devoted oral health professional who stays on top of the industry's latest research, developments and technology. To that end, Dr. Audu is a proud member of:
The American Academy of Cosmetic Dentistry
6 Month Smiles Provider
Dr. Audu also is proud of assembling the city's best dental health team. Together, our staff creates a friendly yet informative environment where you and your family will feel comfortable and welcome.
Please take a moment to get to know our fantastic team. 
Dr.Pooria Fallah, Periodontist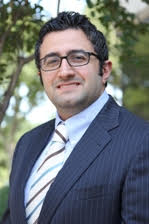 Dr. Fallah received his dental degree in 2009 and completed his residency program in Periodontics at New York University College of Dentistry in 2015. In addition to serving private practices, Dr. Fallah is also a Clinical Assistant Professor in the Department of Periodontics at Texas A&M College of Dentistry in Dallas, TX. As a Board-Certified Periodontist, Dr. Fallah is experienced in surgical services including dental implants, bone grafting, soft and hard tissue grafting, wisdom teeth extractions, sinus lifts, and other periodontal surgeries. Dr. Fallah is also licensed in sedation dentistry to make patients comfortable during their procedure. Dr. Fallah believes in treating all patients like family and he values the importance of the relationship between the patient and a healthcare provider. His thorough explanations and commitment to quality is the upmost importance to providing the best care possible to his patients. When Dr. Fallah is not working, he enjoys movies, outdoor activities and spending time with family and friends.
Mariella Alcantar, Registered Dental Assistant

Mariella is kind and family-oriented. She was born and raised in "the great city of Fort Worth." She has 6 years of experience as a Registered Dental Assistant, and has been at Dr. Audu's side for most of that time. Not only is Mariella precise and careful in her work, she also is our in-house fashion expert and keeps us all up-to-date on the latest trends.
Tina Nguyen, Dental Assistant

Tina is from Houston, TX. When she is not in the office, Tina and her husband, Brad enjoy walking Pax and shopping as well as traveling. Tina has a passion for dentistry because she loves seeing healthy smiles.
Mira Dibra, Dental Hygienist

Mira Dibra graduated from Texas A&M College of Dentistry with of Bachelor of Science in Dental Hygiene. Mira was a dental Assistant for 8 years and is very excited to be part of the Museum Smiles team.
Call Museum Smiles Today
When you're ready to visit a Fort Worth general and cosmetic dentist who will make you and your family feel at ease about maintaining optimal oral health, please contact our convenient downtown practice online or by telephone: 817-870-5099.