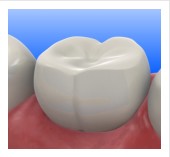 Our carefully selected tooth colored fillings (composite) restore decayed tooth structure, and appear natural. Because the composite fillings are tooth-colored, they look more natural and are less noticeable compared to other types of fillings.
Call Dr. Audu For Tooth-Colored Filling in Fort Worth!
Call us at 817-870-5099 or contact Museum Smiles online to set up an appointment to find out which kind of filling is best for you. Our cosmetic dentist serves patients in and around Arlington, Keller and throughout the Fort Worth area.