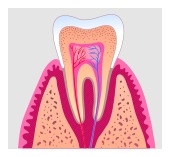 Root canal therapy, or endodontic treatment, is required after the soft tissue inside a tooth becomes infected or inflamed. When left untreated, this type of infection can be extremely uncomfortable.
When you need a welcoming, thorough dentist in Fort Worth to diagnose tooth pain and recommend treatment options, please contact Museum Smiles online or by calling 817-870-5099 to book an appointment with Dr. Sheri Audu.
Do I Need a Root Canal?
To better understand the reasons that you may need root canal treatment, it may help to understand the basic makeup of your teeth. Each tooth consists of three distinct layers:
Enamel is the hard, exterior layer.
Dentin makes up the second layer.
Pulp, or nerves and tissue, are at the center of each tooth.
On the occasion that a tooth's pulp is exposed, often because of a large cavity, tooth fracture, or serious gum disease, that tissue will become contaminated and infected. Endodontic treatment will be necessary so your dentist can access and remove any dead or infected tissue inside each tooth.
What to Expect from Our Root Canal Dentist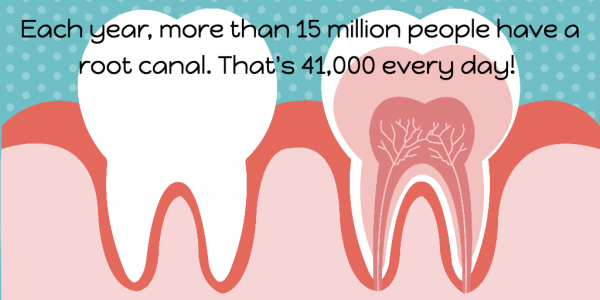 Once the problematic pulp is removed, the remaining space inside the tooth is disinfected and sealed to prevent future infection. This is usually accomplished through placement of a dental crown.
Each patient's oral healthcare needs are unique. The only way to truly understand the causes behind your endodontic treatment is to undergo a thorough examination. The process also will enable our dentist to make recommendations about how to restore your smile to its natural state of health and beauty.
Root canal therapy is increasingly common. Experts approximate that more than 22 million root canals are performed each year by dentists nationwide. What's more, advanced dentistry techniques like those employed by Dr. Audu mean that endodontic treatment is now faster and more comfortable than ever before.
Great Care Awaits You at Museum Smiles
Don't wait. Find out why our Fort Worth dentist was recently voted the best in the city by readers of Fort Worth Weekly. Please contact Museum Smiles today to schedule a consultation with Dr. Audu by clicking here to send us an Email Contact Form or by calling 817-870-5099. Our practice looks forward to serving you!