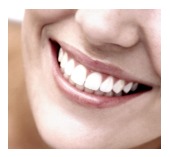 What are Veneers?
Veneers are thin, strong shells made from porcelain or resin that are bonded to the surface of your teeth to help shape, shade or properly position your teeth. Veneers provide the opportunity to dramatically transform your smile.
Porcelain veneers are a flexible cosmetic dentistry procedure that can lead to beautiful, enviable results. For an evaluation of your smile goals, please contact Museum Smiles online or call 817-870-5099 to schedule a consultation with Dr. Sheri Audu.
Why Consider Veneers?
This smile care solution is among the quickest ways to achieve a great smile. In a matter of hours, this treatment can improve the look and function of a patient's teeth. Veneers also enable to dentist to effectively replace and restore any lost tooth structure.
At Museum Smiles, Dr. Audu will do a complete oral examination to determine whether veneers are a viable solution for you. Some of the benefits of veneers include:
They can enhance the shape of your teeth.
They can make your teeth as white as you want.
They can easily correct tooth chips or cracks.
They can provide you with the smile you've always desired.
They can provide additional strength and durability to your natural teeth.
In most cases, patients loose very little natural tooth surface as a result of wearing veneers.
The treatment can be completed without the use of a numbing agent.
Today's durable porcelain veneers tend to last well over a decade without damage.
What are the Benefits of Veneers?
Dr. Audu has the ability to create whatever color veneers are best-suited to your natural teeth. That's what makes veneers virtually undetectable. Dr. Audu's bonding agent also can be matched to the exact shade of your teeth and veneers.
Veneers may also be an ideal solution for cosmetic dentistry patients who prefer to take a conservative rather than invasive approach to caring for their teeth. Porcelain in particular is also stain-resistant.
Schedule Your Consultation Today!
Although there are many benefits to choosing this type of treatment, there may also be drawbacks, depending on your particular circumstances. The best to way to determine your candidacy for veneers is to undergo a thorough examination with our dentist. Please contact Museum Smiles online or call 817-870-5099 to schedule your visit with Dr. Audu at our Fort Worth office.