Reviews
Serving Fort Worth, Arlington, Keller and surrounding areas of Texas.
Reviews 4
Posted on:
May-31-2016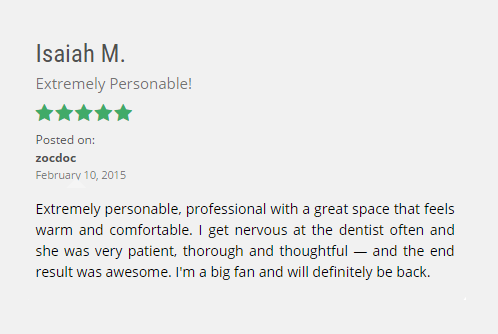 Reviews 3
Posted on:
May-31-2016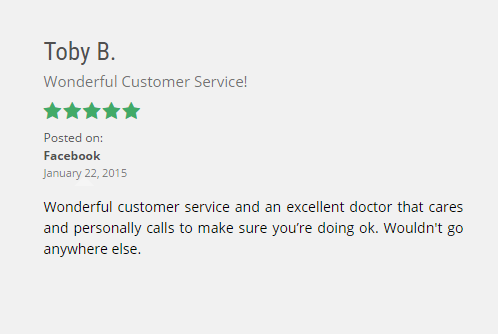 Sriprae M.
Utterly Delightfull
Posted on:
May-15-2015
My experience with Dr. Sheri and her team at Museum Smiles was utterly delightful. The staff was wram and friendly. The facility is comfortable and state of the art.
Mayeli V.
Highly recommend
Posted on:
May-13-2015
I was very nervous but relaxed quickly once I got to the office. Dr. Audu saw me right away. She answered all my questions. I got numbed up really good and before I knew it, it was done. Highly...
Read More
Ben A.
Very sweet office staff!
Posted on:
April-24-2015
Very sweet office staff and wonderful dentist! The best dentist office l've ever been to!
D'Lynne R.
Easy Appointments, Great service!
Posted on:
March-26-2015
Easy appointments and great service to work with my autistic son.
Crystal S.
The Best Dentist!
Posted on:
February-15-2015
Dr. Audu was pleasant, patient, knowledgeable and basically the best dentist I have ever had. The office is clean, modern and the staff was great! I highly recommend Dr, Audu, I can't wait until...
Read More
Isaiah M.
Extremely Personable!
Posted on:
February-10-2015
Extremely personable! Professional with a great space that feels warm and comfortable. I get nervous at the dentist often and she was very patient, thorough and thoughful - and the end result was...
Read More
Toby B.
Wonderful Customer Service
Posted on:
January-22-2015
Wonderful customer service and an excellent doctor that cares and personally calls to make sure you're doing ok, Wouldn't go anywhere else.
Myrna M.
Excellent, Wonderful!
Posted on:
January-19-2015
Excellent, wonderful! atmosphere. staff was informative and very nice Dr. was easy to talk to and very professional. I would recommend to everyone this dental office.
Pages