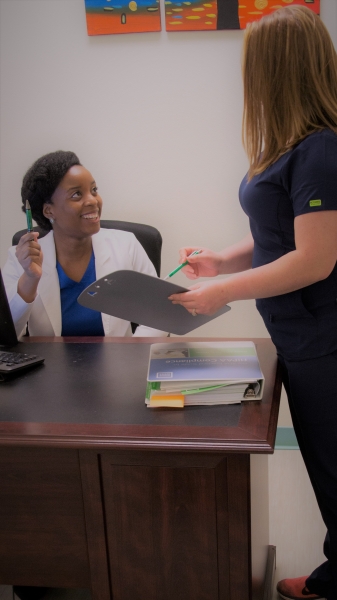 So you just scheduled an appointment with your dentist and you're wondering what you can do as a patient to be fully prepared for your dental appointment. What are some ways to make your dental appointment a quick and smooth experience?
Being prepared for the dentist starts off with your first phone call to your dental office. When communicating with the receptionist to schedule your appointment, make sure to provide all necessary insurance information (if you have insurance) or let the receptionist know that you do not have dental insurance and ask if they have any ongoing new patient specials! Providing the receptionist with all your correct insurance information beforehand allows her to verify your insurance before your appointment so that you, as a patient, can be provided with the most accurate pre-estimate specific to your insurance plan on the day of your appointment. A downside of providing your information on the day of the appointment is that you would have to wait and possibly take time away from your scheduled appointment causing a delay. Insurance companies have a long phone wait time before being able to speak to a representative. Sometimes, when making last minute appointments, it is not possible for the receptionist to verify your insurance before your appointment. Calling the office a couple of days earlier to set up your appointment would be the best option. Communication is key in having a successful visit. Call the dental office and ensure your insurance is verified the day before your appointment.
Another way to be prepared for the dentist is knowing the location of the dental office. It allows you to be familiar with the area and where to find the best parking. This helps you to arrive at your appointment early. The best way to accomplish this is to have a run through the previous day and driving by the dental office to understand the route. If your dental office is located in a busy area, give them a call the day before to ask where the best parking is!
Have all your questions prepared beforehand. Everyone visits the dentist for a certain reason whether it is a routine six month cleaning or for emergency reasons. Come in with your questions ready. Your dentist will be able to aid you in clearing up your concerns and give you the best treatment.
Here at Museum Smiles Dentistry, we call to confirm your appointment a day ahead. It is important to verbally confirm your appointment to allow the dentist know you are coming in for treatment. The office gets prepared to accommodate your dental needs based on your verbal confirmation. After reading this article, if you feel ready to schedule an appointment with us, give us a call at 817-870-5099.