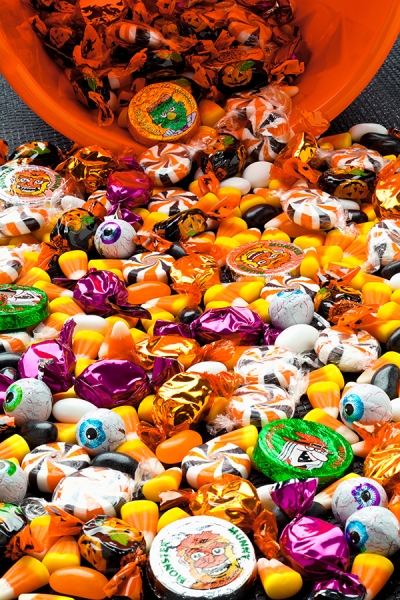 Halloween is about more than ghosts, goblins and ghouls. For children, it's about the sugar-laden treasure they gain through trick-or-treating. This can be a dental health nightmare for many parents. October has been aptly dubbed National Dental Hygiene Month. Luckily, there are steps you can take to ensure your children's teeth and gums don't bare the brunt of Halloween including: 
1. Limit Candy Consumption
Talk with your children before trick-or-treating about how their candy collection will be consumed. Limiting the number of candies your children have each day can help prevent the need for tooth-colored fillings in the future. It's best to allow your children their allotment of candy after a meal, and encourage them to drink plenty of water between meals and snacks.
2. Promote Good Dental Hygiene Habits
It's important for kids and adults to brush their teeth twice a day and to floss before bedtime. This can prevent the build up of bacteria over time. Ideally, brushing after meals is the best way to prevent tooth decay for all ages, but rinsing with mouthwash after eating can also help.
Have your children use fluoride toothpaste to fully protect their teeth. Fluoride is found in most municipal water, but if you live in an area without fluoridated water, you can have fluoride treatments at our Arlington office.
3. Schedule Regular Dental Cleanings
The Halloween season is a great time to schedule a dental cleaning with our dentist. Sugar can stick to the teeth and create a breeding ground for bacteria. Scheduling two or more dental cleanings per year can stop cavities from forming.
No parent wants to be the one to stop their children from having fun on Halloween, but following the steps we've outlined can save your children from tooth decay.
Schedule a dental cleaning for your family with our skilled dentist in Arlington today at 817-870-5099. Museum Smiles provides experienced cosmetic and general dentistry to patients in Arlington, Fort Worth, Keller and surrounding Texas areas.