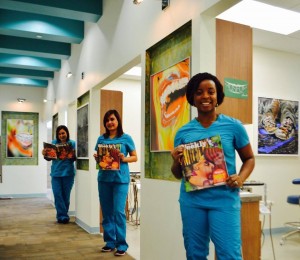 Reinforcing the attitude that her patients have come to embrace, a poll conducted by Fort Worth Weekly has come to the conclusion that Dr. Sheri Audu of Museum Smiles is acknowledged to be the best dentist in Fort Worth.
The People Have Spoken
The polling by Fort Worth Weekly was done for a variety of segments within the local business community, with Dr. Audu garnering the top spot among all local dentists.
That lofty ranking is because Museum Smiles puts the patient first. Dr. Sheri Audu has a special connection to not only the community but the entire state of Texas, having lived her entire life in the state and earning her bachelor's degree from Baylor University. From there, she graduated from the University of Texas School of Dentistry at Houston.
Knowledge is the Key
The skills Dr. Audu learned while becoming the best dentist in Fort Worth cover all aspects of dental treatment. From basic preventative care to major dental procedures, she believes in offering not only providing a skilled practitioner for patients, but infusing them with the knowledge to create an awareness about maintaining their teeth.
As a member of the American Academy of Cosmetic Dentistry and the Texas Dental Association, Dr. Audu won't be resting on her laurels as a result of this prestigious designation by Fort Worth Weekly. She makes a concerted effort to stay abreast of new techniques in dental practices and also new technology that might benefit her patients. That's why they're able to be the beneficiaries of state-of-the-art equipment that her office provides.
Innovative Treatments
Dr. Audu is well aware that not all patients are the same, which is why she offers different treatments for those whose reluctance to visit a dentist might otherwise endanger their teeth. By offering sedation dentistry, she helps alleviate that fear, which is a win-win situation for all.
The Simple Answer
So when the question is asked about the best dentist in Fort Worth, just look to Museum Smiles and Dr. Sheri Audu for the answer.