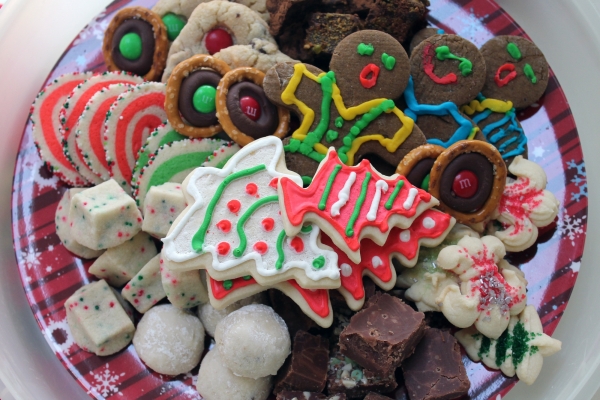 The holidays are a time to indulge in good food, candy and drinks, but this is also the season that is most detrimental to your dental health. You and your children can avoid tooth decay and plaque buildup this year by avoiding the candies and desserts considered to be the worst for your teeth including:
Candy Canes: Naturally, the candy most associated with the holidays is the worst for you. This treat is comprised of 100% sugar and what's worse is that the length of time it takes to eat one means your teeth are in contact with the sugar for longer periods.
Peanut Brittle: Peanut brittle is oh so tasty, but it can easily cause your teeth to chip or crack, similarly to chewing on ice.
Fruitcake: This seasonal dessert is made with dried or candied fruit, which not only involves lots of sugar, but also the stickiness makes the sugar bond with your teeth, leading to tooth decay.
Caramel Candies: Caramel is an ingredient in many holiday treats that easily sticks to your teeth, leading to tooth decay like fruitcake.
Marshmallow Santas, Gummy Christmas Wreaths and hot chocolate are also bad for your teeth and your overall health. Surprisingly, one of the best holiday candies you can eat is gingerbread because it contains less sugar.
Many of the candies listed above are hard to stay away from so if you decide to partake in this sugar-laden holiday season, remember to schedule a dental cleaning and exam to prevent tooth decay and gum disease.
Schedule your dental exam today at Museum Smiles in downtown Fort Worth at 817-870-5099. Our general and family dentist serves patients in Fort Worth, Arlington, Keller and surrounding Texas areas.