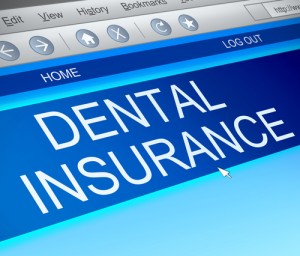 Our patients' enthusiasm is so contagious, when they call and say, "I now have dental insurance! So I would like to schedule my dental checkup." We are excited about partnering with people in their oral health and always ready to get them the care that they truly deserve. So we jump right into calling their dental insurance group as a courtesy to the patient.
​We discuss the benefits that each person is allowed with their insurance company and what exactly will be covered. And prepare to meet the patient. Everything goes well right until there is a dental emergency or painful condition that is not covered by their insurance plan. The beautiful smiles we love change to a look of concern when a seemingly good plan turns out to be a waiting plan.
The key question that patients can ask when they sign up for their insurance plan is "how long do I have to wait before I get major work done." The waiting period on taking care of a painful condition can be up to six to twelve months in some cases. Painful dental conditions often necessitate a root canal treatment or an extraction. It is recommended to ask what the insurance considers major work. Some plans may consider routine dental treatment major work and hence apply the waiting period to cover the benefit.
​The patient should be prepared to know what the plan's maximum benefit amount is. Will they stop covering treatment after one procedure or will the maximum benefit cover a number of dental needs? In addition to knowing the maximum benefit amount allowed for a whole calendar year, patients should inquire about their deductible amount. The deductible amount that the patient is responsible for before their insurance covers treatment.
​Most dental conditions are preventable. With the exception of sudden trauma, dental emergencies can be prevented through regular maintenance. The good news is that most dental plans completely cover preventive treatment and dental exams. During the examination, the patient is informed of dental treatment plan and benefits. Should the patient find it necessary, they may choose to modify or change their plan thereafter.
​We are prepared to walk alongside our patients when it comes to financing their treatment. Care credit is an option and Simple pay is another payment plan that can help ease the upfront costs of dental treatment. When it comes to your health, we are on your side! Contact Museum Smiles with any questions you have regarding how your dental insurance covers your dental care.