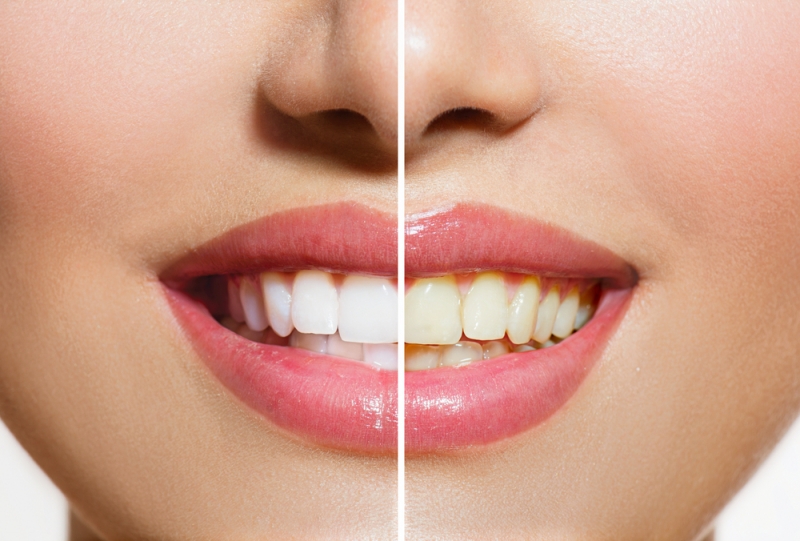 Halloween is still weeks away so there is no good reason to sport a smile fit for a witch. The sad reality is that the rest of the year people face judgments about their teeth that can have a lasting impact on their career and social life. Stereotypes about teeth are widespread—simply look to the movies where villains are portrayed with decaying smiles and ignorance is inextricably linked to buck teeth or crooked smiles for myriad examples. Fortunately, with teeth whitening at our Fort Worth office, you don't have to be a victim of dental prejudice.
Teeth Whitening for Success
Public research groups have shown a strong link between a pearly-white smile and the perceptions of ability and success. One recent study carried out by Kelton Research Group, found that for 3 out of 4 respondents a white and attractive smile was the primary factor in deciding if a person was trustworthy, professional and intelligent.
With the latest options in teeth whitening, you don't have to suffer from the misperceptions of others. Because of the widespread popularity of teeth whitening, advancements have made treatment more affordable and more effective than ever before. Whether you choose in-office treatment or customized take-home care, there is a teeth-whitening option that is right for you.
To find out more about the teeth whitening options available to our Fort Worth patients, contact Museum Smiles today at 817-870-5099. Our cosmetic and general dentistry office serves patients in Fort Worth, Arlington, Keller and the surrounding Texas areas.