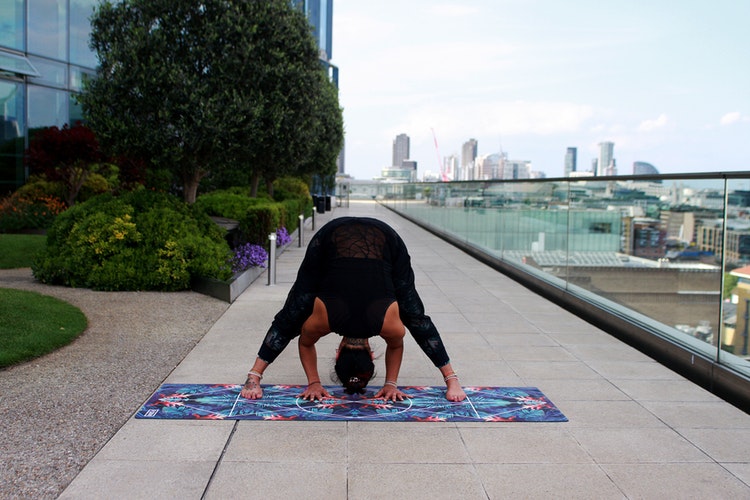 Ever sit through a yoga class and just feel the effects it has on your overall body, how it tones your muscles, clears your mind, strengthens your bones and immune system over time? With its many beneficial factors on the overall body, it shouldn't be to anyone's surprise that yoga improves your oral health as well.
Stress is known to cause havoc on the body, from the cardiovascular system to your digestive system. Stress increases the release of the "stress hormone", cortisol, which can worsen the swelling in your gums. Yoga can aid in the prevention of gum disease, by reducing the swelling. The reason behind that is that yoga eases your stress levels, therefore reducing inflammation in the body.
Stress is also the reason people grind their teeth. Clenching and grinding can cause you to wear down your teeth, chip or break your teeth, and cause jaw pain. In addition, when your head is constantly slouched forward, it can cause the head to be out of alignment with your spine. Misalignment can affect your bite and cause jaw pain. Reducing your stress levels and improving your posture alignment through practicing yoga can help reduce jaw discomfort.
Emotional eating from being in a bad mood is associated with stress. Emotional eating normally consists of sugary and starchy food, sugar sticking around in the oral cavity can lead to bacteria forming. When bacteria sits in the mouth for an extended period of time, it can lead to having tooth decay and tooth pain.
With that in mind, yoga actually increases the saliva in your mouth by promoting relaxation. Saliva helps rinse the mouth of food particles and bacteria, aiding in caries prevention. When there is a reduction in salivary flow, it leads to dry mouth, allowing the bacteria to stick to teeth without having something to actively wash it away. Dry mouth can lead to plaque build-up, cavities, and gum disease. Certain yoga breathing techniques can stimulate the salivary flow in your mouth. Also certain poses that include twists, inversions and forward bends can increase your salivary flow.
Yoga has its many benefits, all very natural and effective when practiced over time. Maintaining your oral health is very important. It not only reflects on what is happening with your teeth, but your overall health as well. At Museum Smiles, we try to create a stress-free environment for our patients, as we know the negative effects it has on your body. So take time out of your day to spend time on the mat and let your smile on the outside reflect how your body feels on the inside.